In May 2015, the residents of Boston experienced an unprecedented level of public engagement at the Go Boston 2030 Visioning Lab. DS4SI was central in designing and producing this creativity lab where people across all walks of life would co-envision the future of Boston's transportation experience. The lab was a 2-day installation in the heart of the city that captured the voices and vision of over 600 people.
DS4SI designed the user experience from entry to exit making sure people had multiple opportunities to interact with data and people throughout the space. Data collection was designed to capture the public's visions as well as see it accumulate over time allowing for intersecting visions.
The environment design prioritized a space conducive to fellow Bostonians exchanging thoughts and interacting with one another as well as activating the space with local artists, performers, and musicians as ways to stretch public imagination and public participation.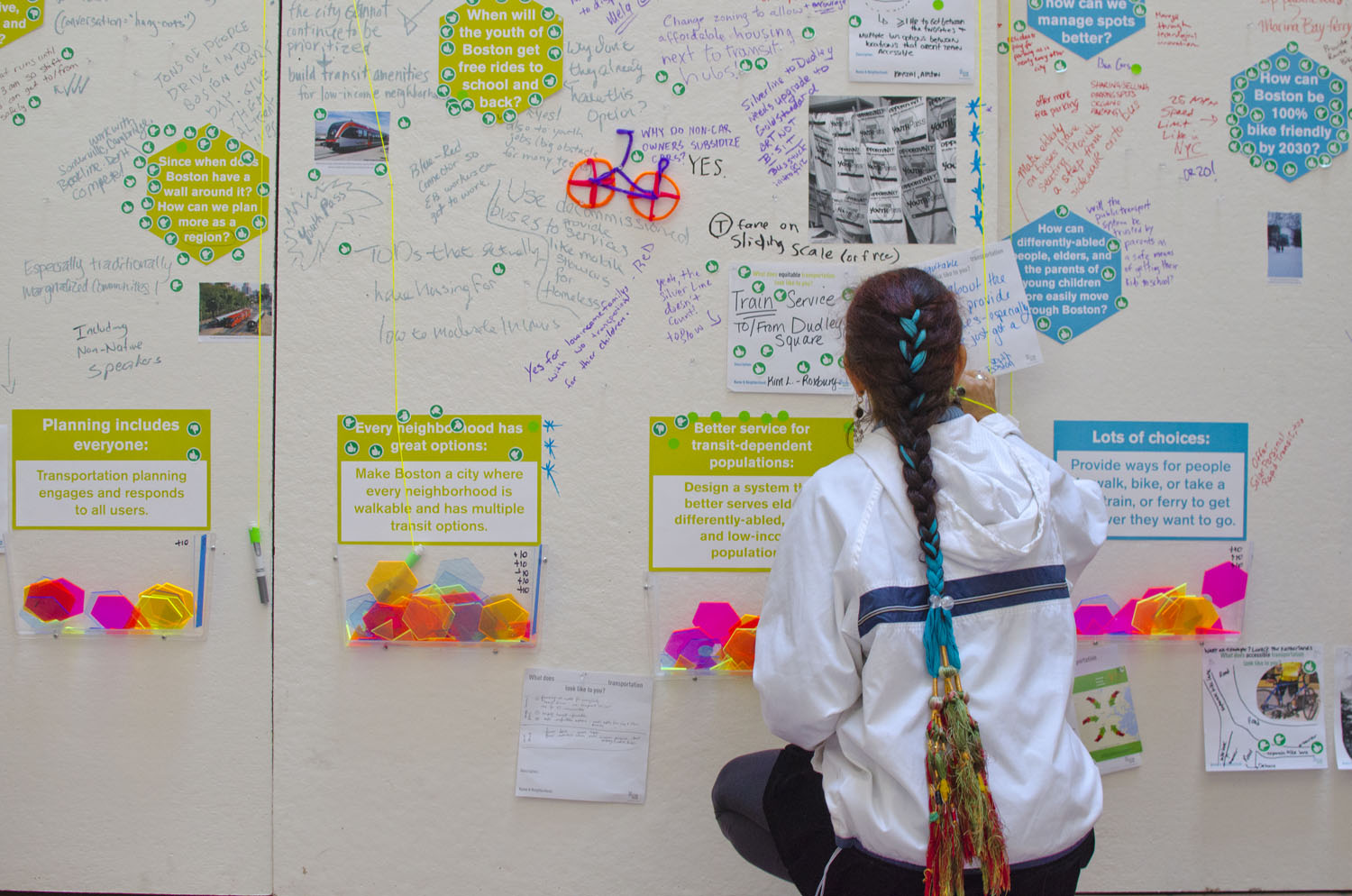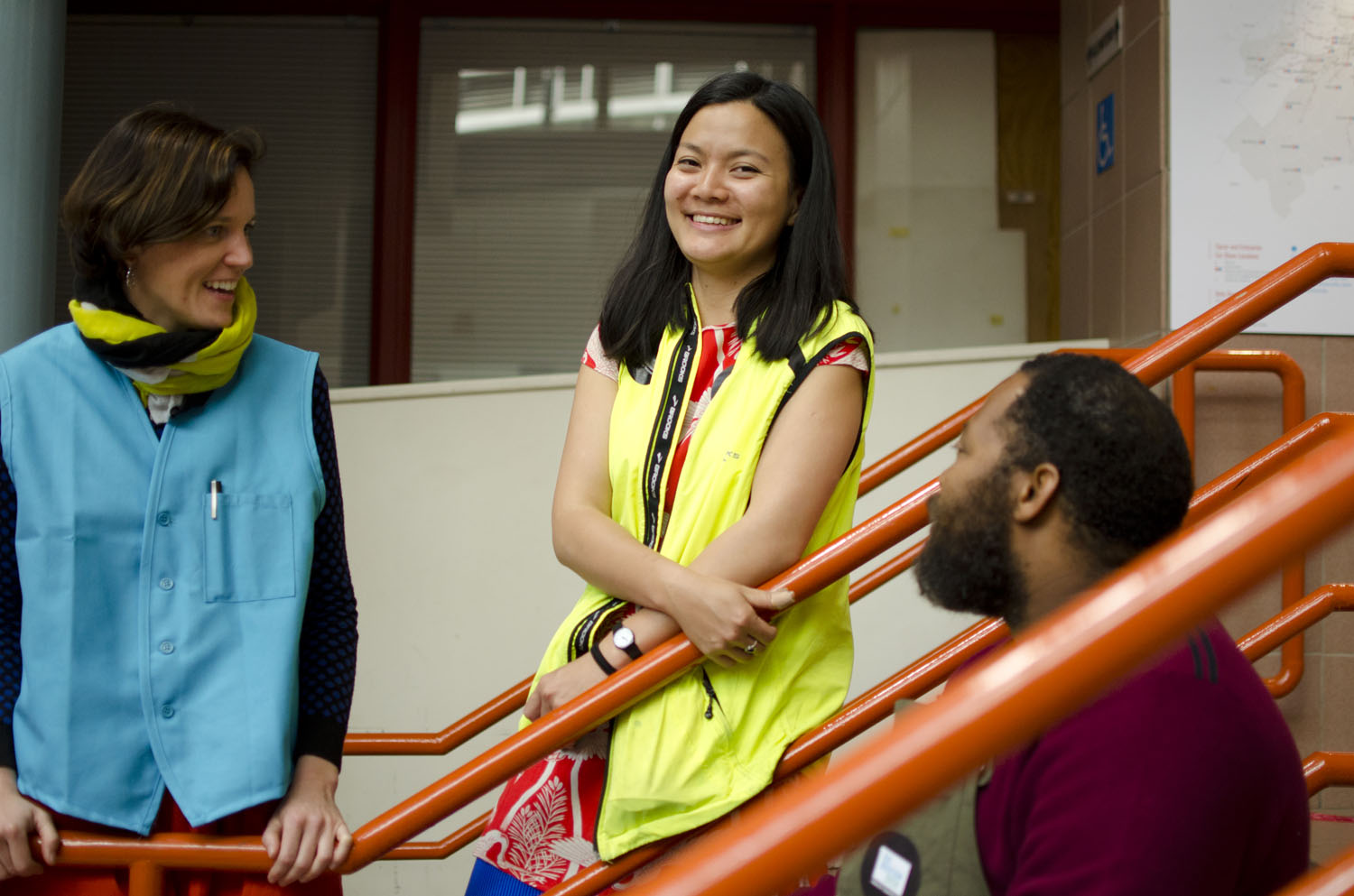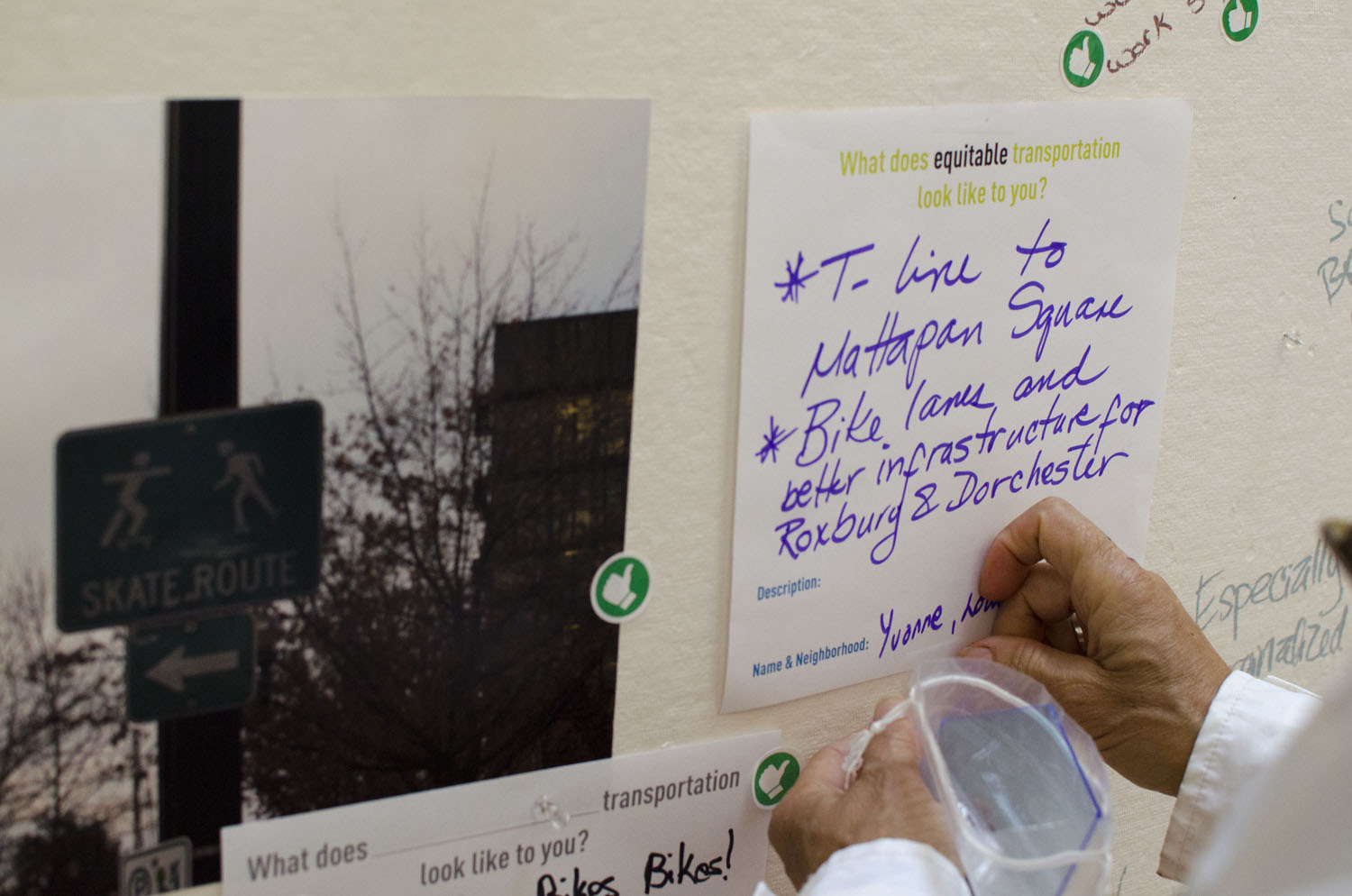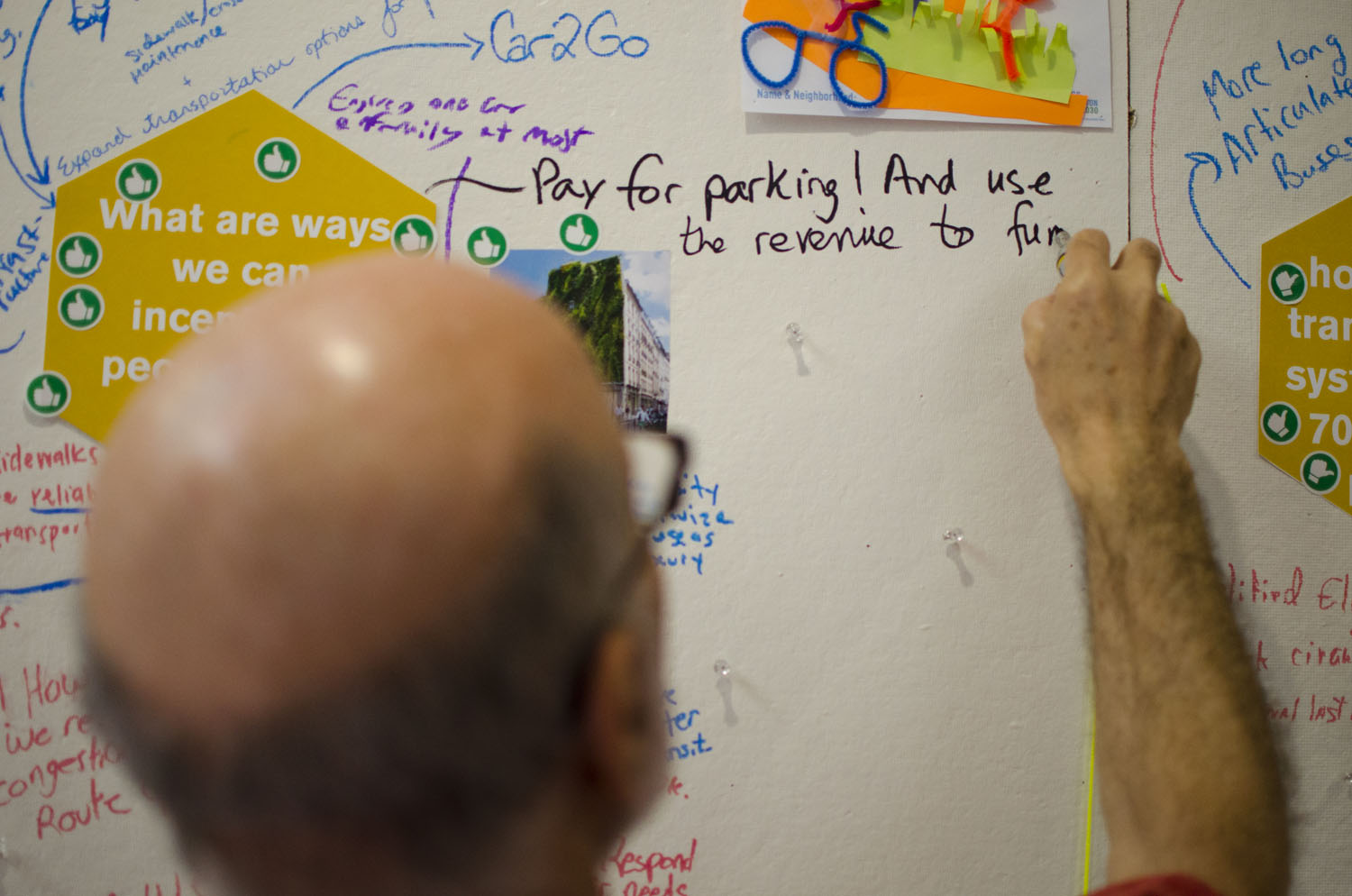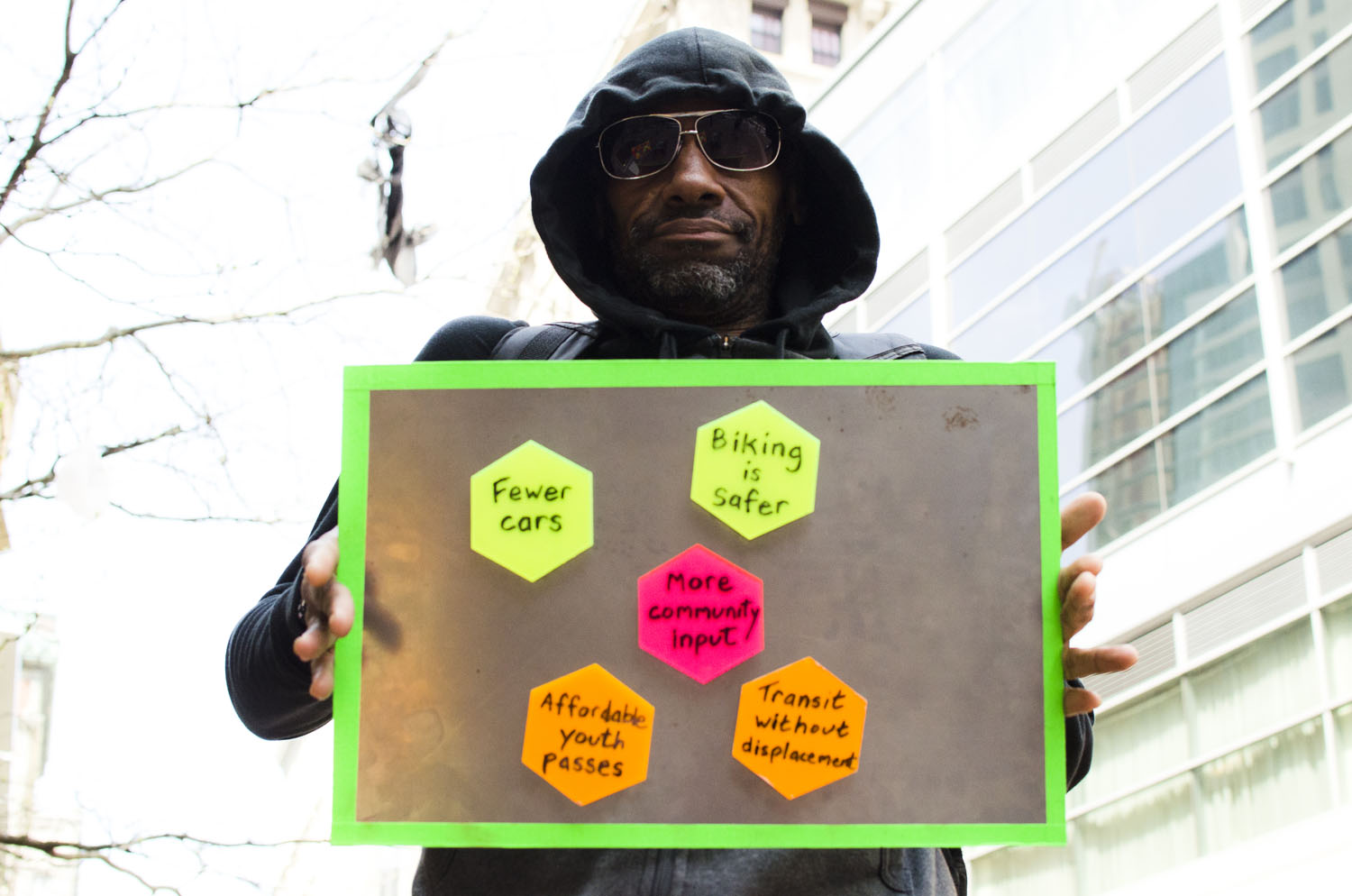 Photographs by Leise Jones & Rafael Feliciano Cumbas
See more on the Go Boston 2030 Flickr Page
In partnership with the Interaction Institute for Social Change, DS4SI collaborated extensively with the following team to plan this lab: city officials and planners at the Boston Transportation Department, architects and urban planners at Utile, Inc. Architecture + Planning, transportation planners at Nelson\Nygaard Consulting Associates, and researchers at the Northeastern University Dukakis Center for Urban and Regional Policy. Go Boston 2030 is a projected funded by the Barr Foundation. Many thanks to Lindsay Kinkade of Design RePublic for inspiration, support and volunteering with DS4SI at the Lab. To produce this lab, we thank Myles O'Brien, DS4SI's reliable collaborator in design and fabrication.