How do you continue the conversation with the public about transportation in Boston? How might we gather as many project and policy ideas from people from all over the city? By bicycle!
Following-up to the Go Boston 2030 Visioning Lab, DS4SI designed and fabricated a mobile interactive station that was brought to 31 neighborhood locations in Boston by bicycle in the fall of 2015. This fabulous little trailer unit was the one that carried Ideas On the Street, the second phase of the campaign's public engagement aimed at collecting project and policy ideas from Bostonians for the city's 15-year transportation plan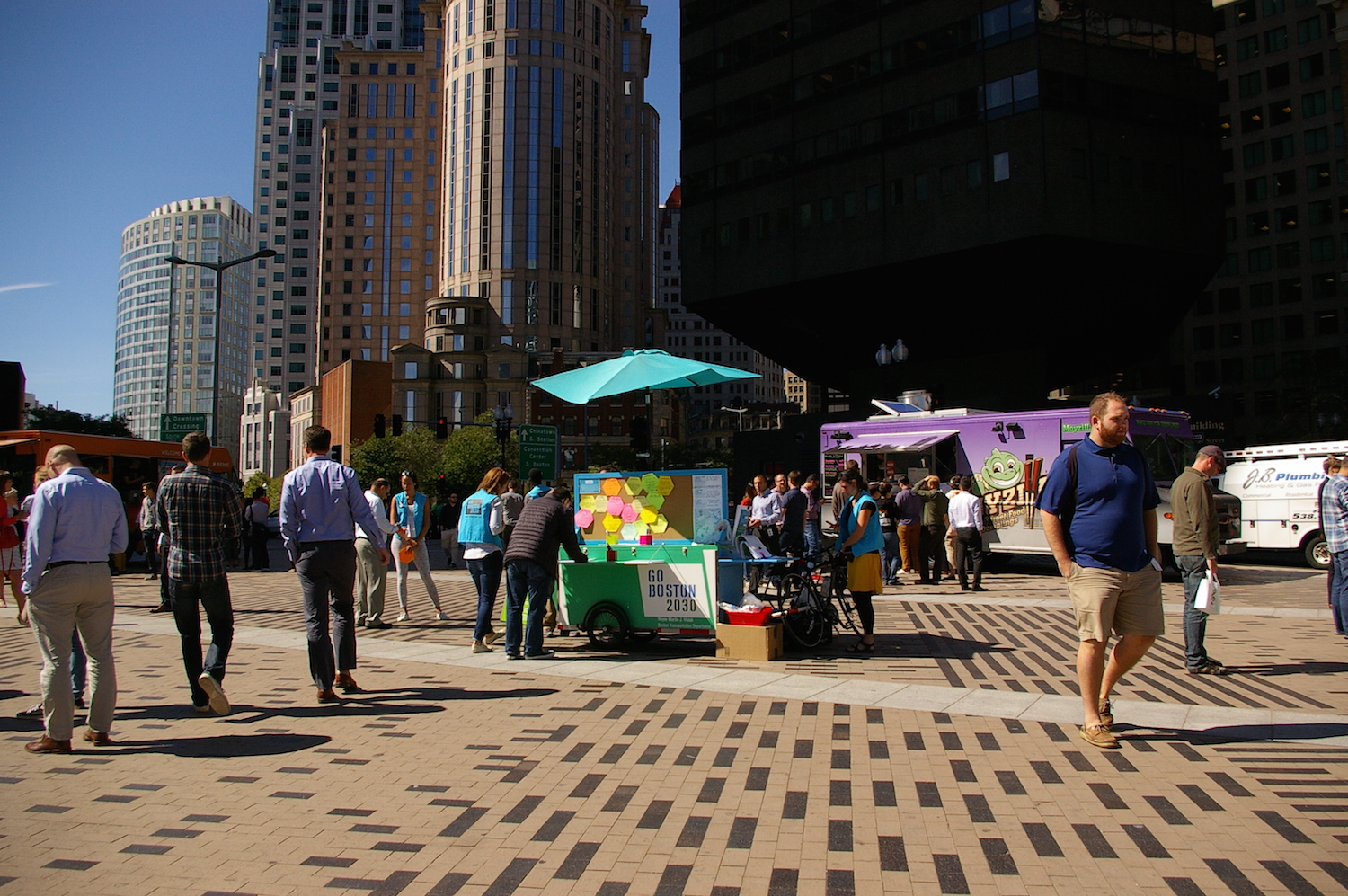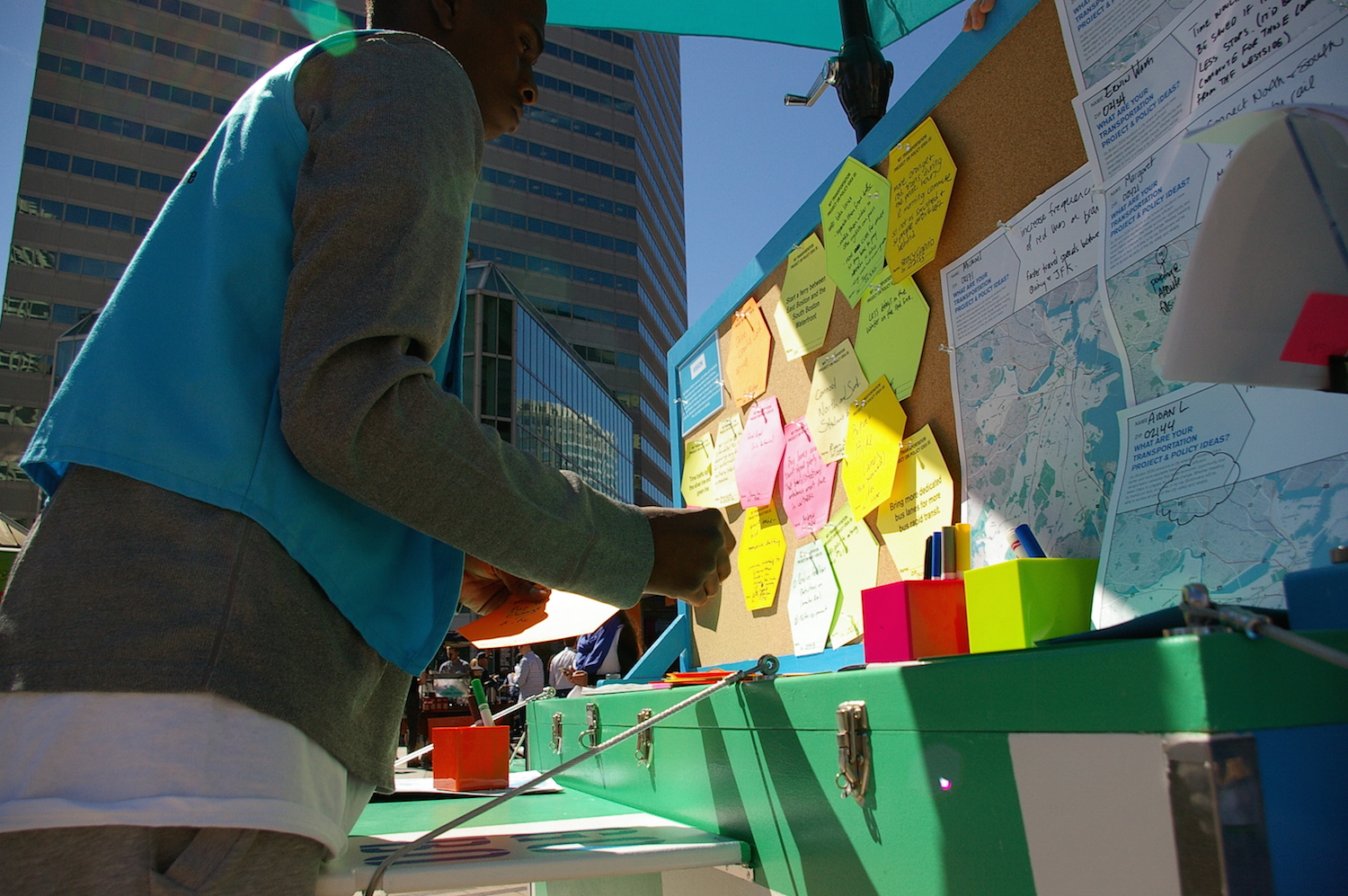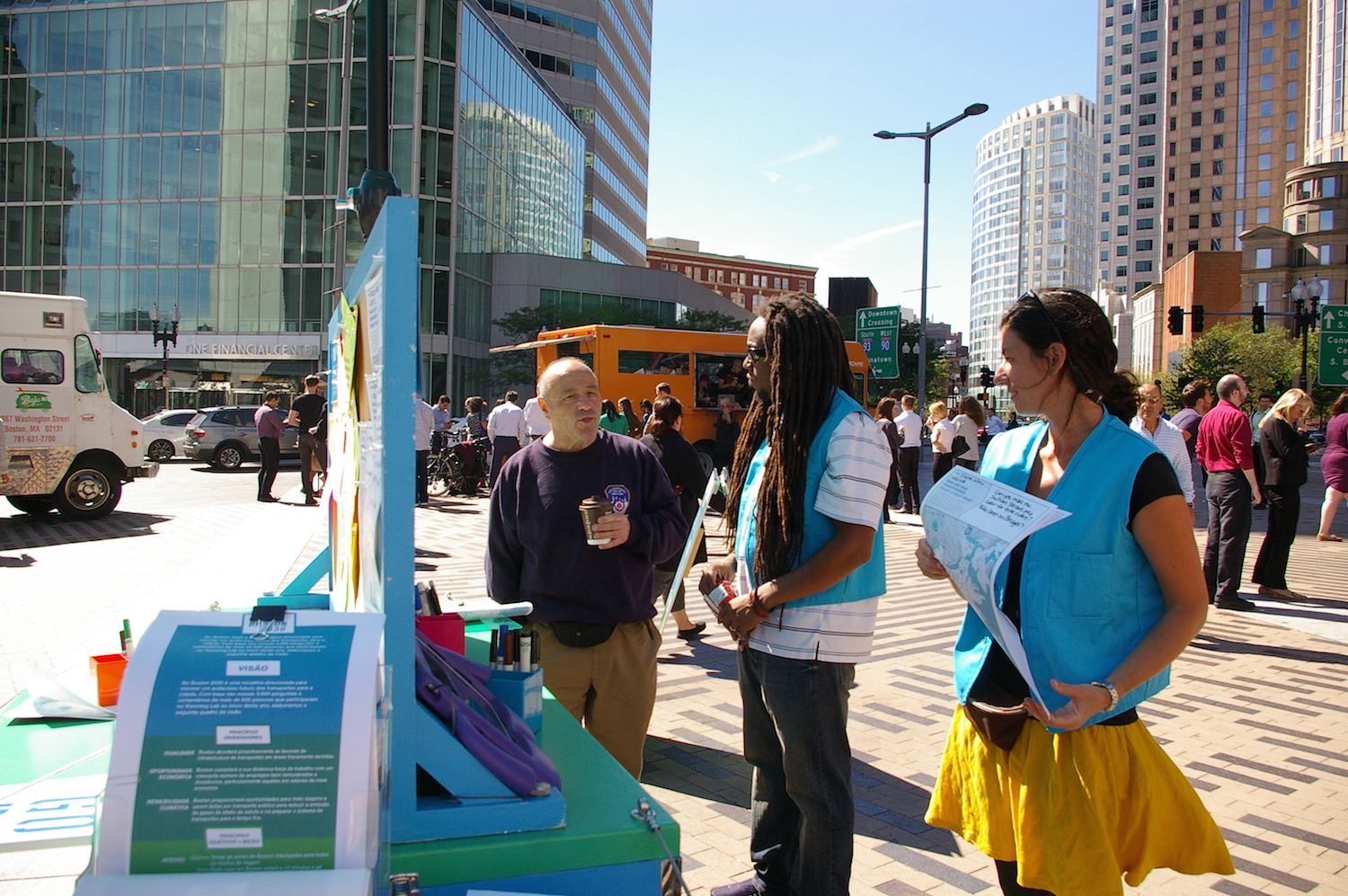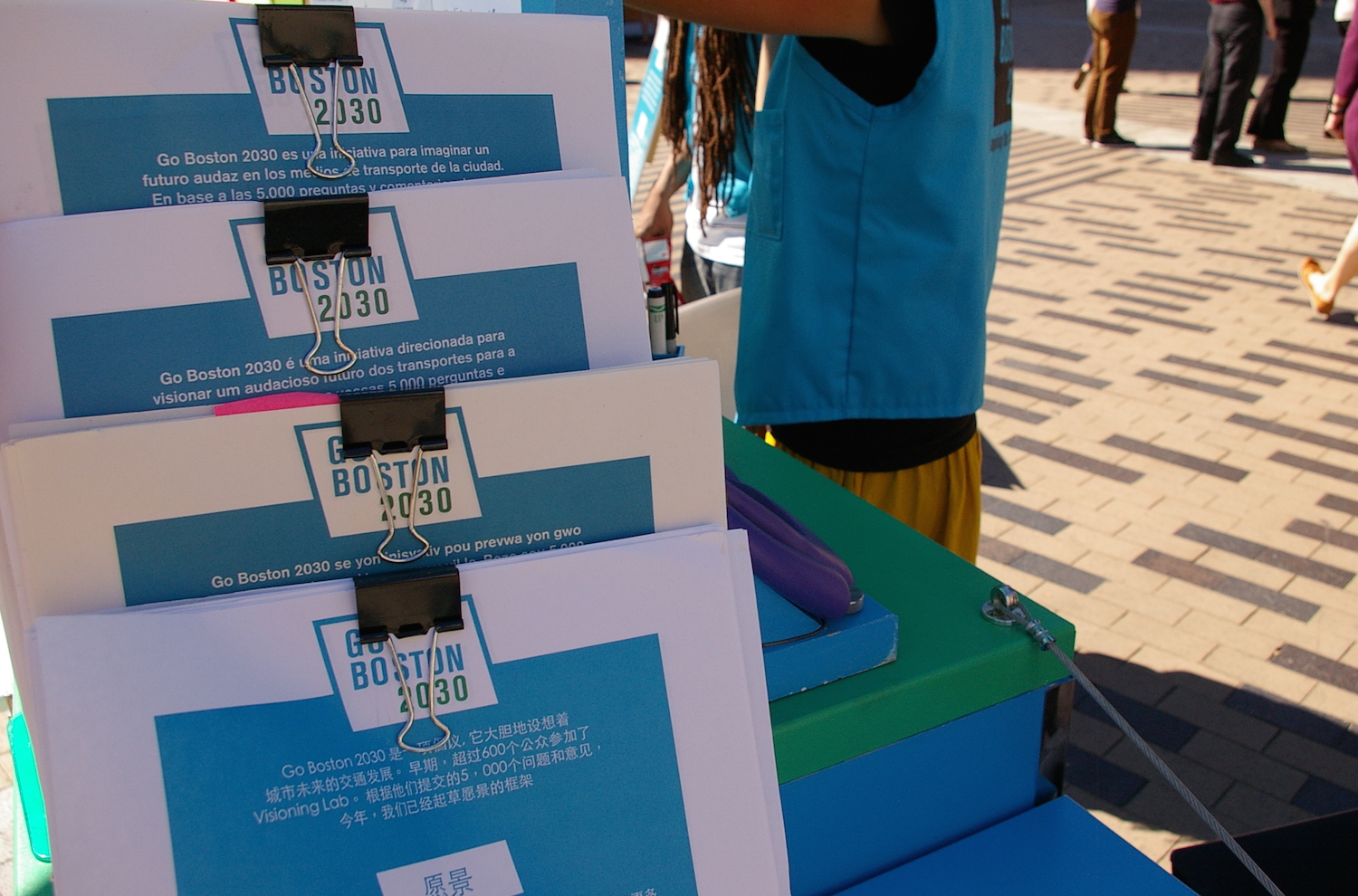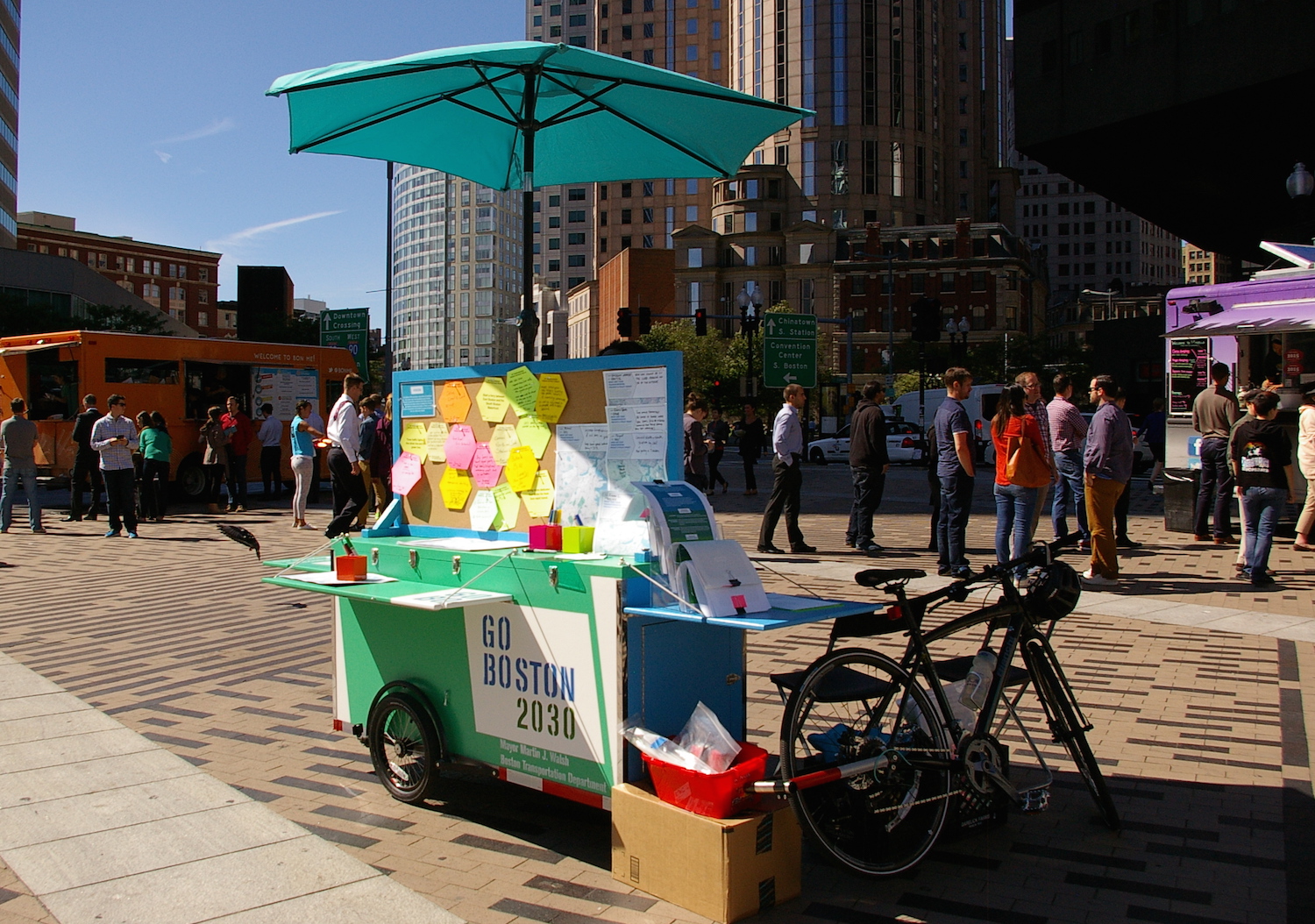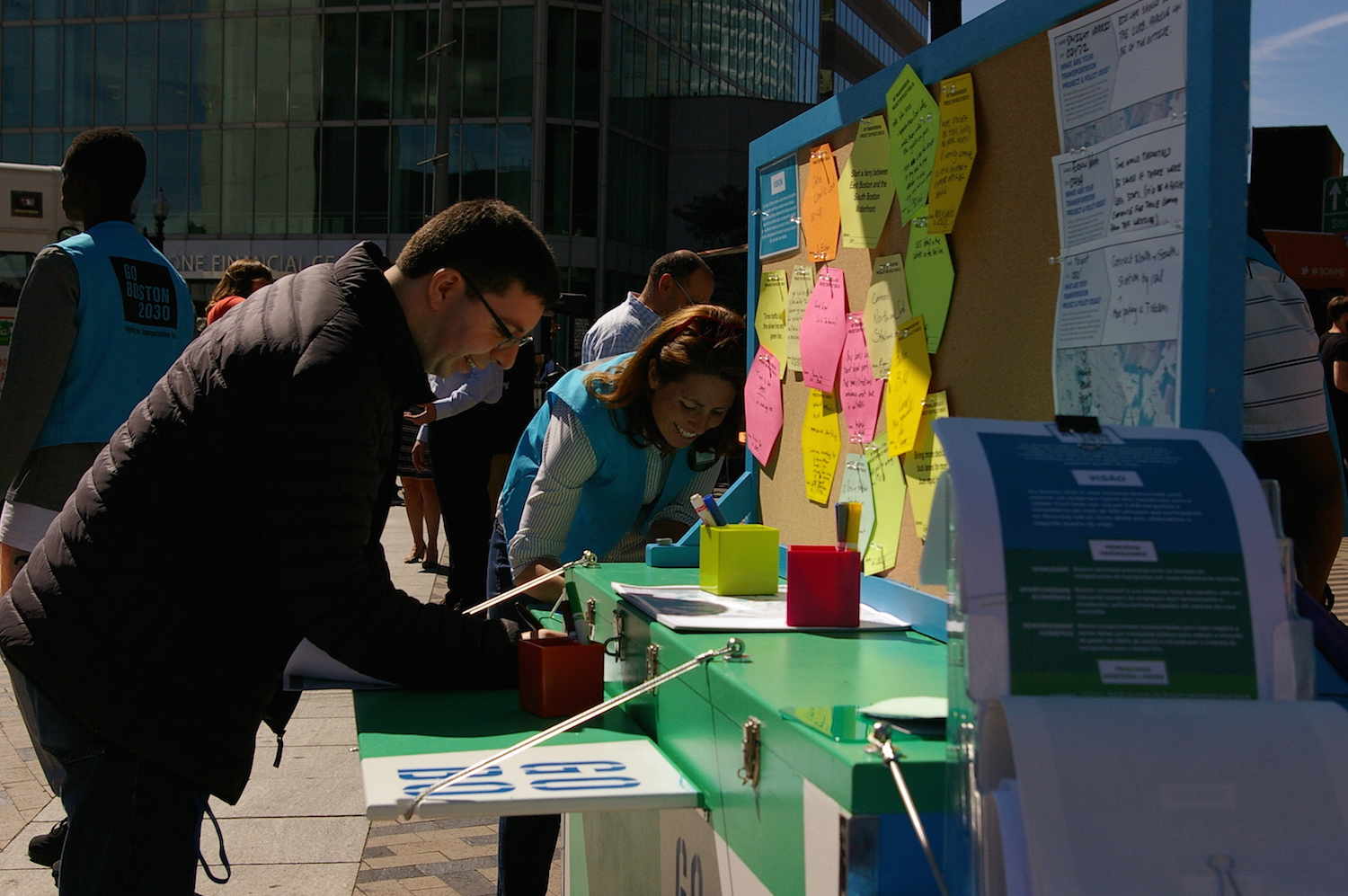 Check out all the places in Boston this unit has been on the Go Boston 2030 Flickr page
DS4SI was instrumental in the engagement, graphic and industrial design of this bicycle-trailer unit. Features of this customized bicycle-trailer unit include fully collapsible components, all graphic work and print materials.
Much appreciation and love to Myles O'Brien, a DS4SI collaborator in design & fabrication, and our Go Boston 2030 collaborators, the Interaction Institute for Social Change.